Aspen is one of the most desirable places to live in the United States. Located in the Rocky Mountains of Colorado, Aspen is known for its magnificent scenery, world-class ski resorts, and luxurious homes.

Tucked away in the heart of the Rocky Mountains, Aspen is a picturesque town that offers residents both breathtaking scenery and world-class amenities. From its luxurious spas and high-end shops to its acclaimed restaurants and vibrant nightlife, Aspen has something for everyone.

With year-round outdoor activities like skiing, hiking, and mountain biking, it's easy to see why so many people are drawn to this Rocky Mountain oasis. If you're considering moving to Aspen, here's what you can expect from life in this picturesque mountain town.
Nestled in the snowy mountains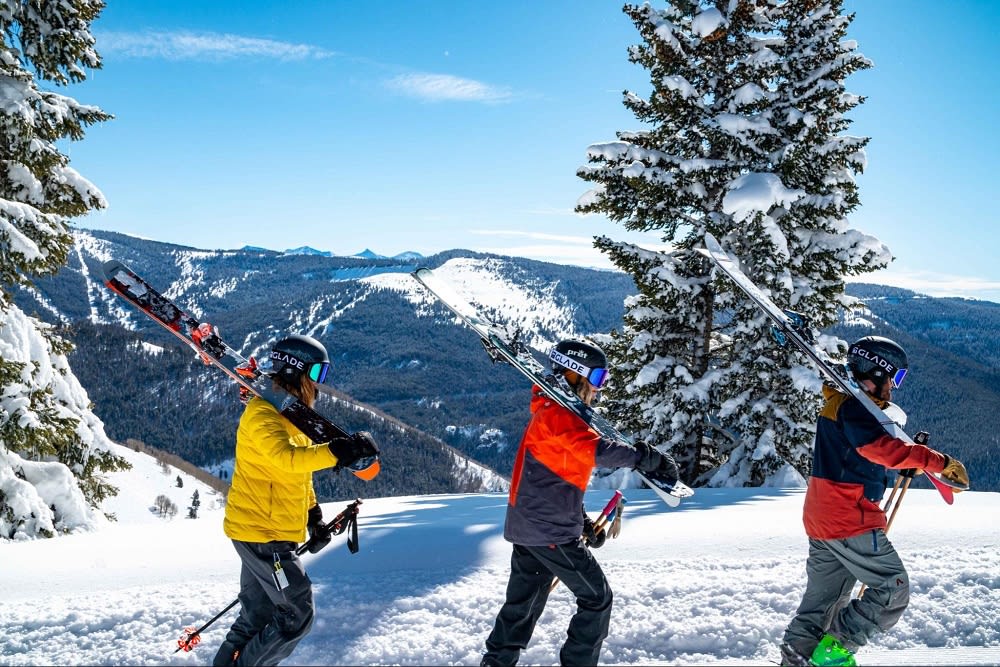 Aspen is located in the White River National Forest in the Pitkin County region of Colorado. Surrounded by towering peaks and pristine forests, it's no wonder that so many people are drawn to this Rocky Mountain town. Outdoor recreation is one of the main reasons people move to Aspen, and there are plenty of trails for hiking, biking, kayaking, and skiing right at your doorstep. Four world-class ski resorts — Aspen Highlands, Buttermilk Mountain, Snowmass Mountain, and Ajax Mountain — are all located within 12 miles of downtown Aspen.
While Aspen is best known for its winter ski season, the town is actually a popular destination year-round. In fact, the area receives an average of 300 days of sunshine per year, which makes it the perfect place to enjoy outdoor activities like skiing, hiking, and mountain biking. In the summer months, temperatures typically range from 65-85 degrees Fahrenheit, making it ideal for enjoying all that the great outdoors has to offer. And in the fall, visitors can take advantage of Aspen's stunning foliage by enjoying a leisurely drive through winding mountain roads.
An abundance of luxury amenities
In addition to its natural beauty, Aspen is also home to a variety of luxury amenities. From high-end shops and world-class restaurants to five-star hotels and luxurious spas, this Rocky Mountain town has it all. Whether you're looking for a cozy spot to relax after a day on the slopes or an upscale setting for an intimate dinner party, you'll find what you're looking for in Aspen.
A vibrant nightlife scene
Despite its small size, Aspen (population of just 6,000) boasts a surprisingly vibrant nightlife scene. With everything from lively bars and nightclubs to intimate wine bars and live music venues, there's something for everyone in this Rocky Mountain town.
And thanks to its proximity to Denver, residents can take advantage of all that the city has to offer on weekends or when they're feeling extra adventurous. Let's explore the seven most expensive homes for sale in Aspen in 2022.
7 most expensive Aspen homes in 2022
1011 Ute Avenue - $60 million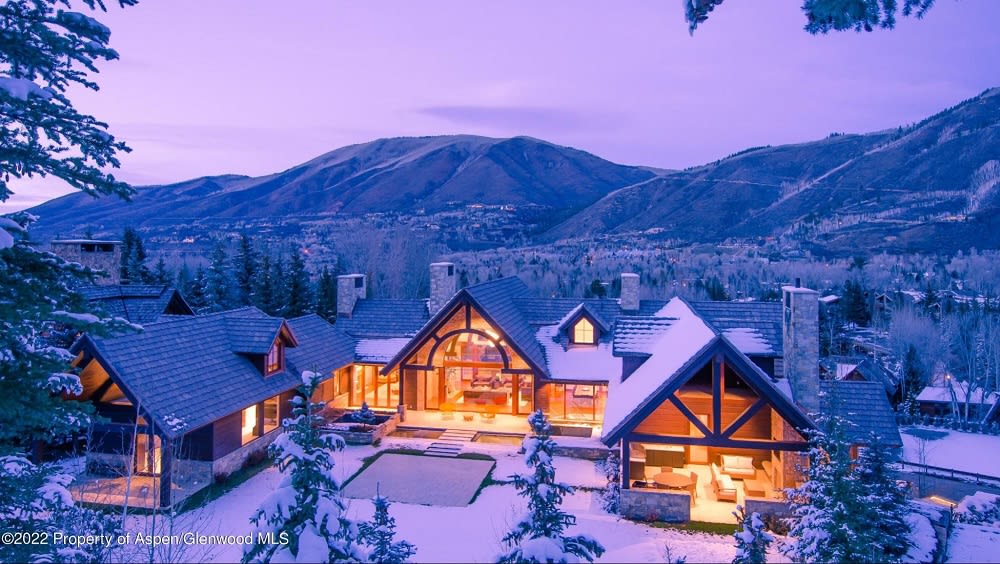 This 16,726-square-foot home is located in the heart of Aspen's downtown core. The spectacular residence has six bedrooms, 10 bathrooms, an indoor pool and spa, a bowling alley, a media room, tennis courts, two elevators, a guest apartment, and a 5-car garage with a turnstile. A ski-in home that is just steps away from Aspen's best shops, restaurants, and nightlife scenes.
1000 S Starwood Drive - $48 million
This newly constructed home on almost 2.5 acres offers up privacy, security, and sweeping views with no neighbors in sight. The 18,951-square-foot home has nine bedrooms and 15 bathrooms with excellent craftsmanship design. A perfect home for entertaining with an impressive great room, a large open-plan kitchen/family room, a pool, and a 4-car garage. The highlight of this property is its 360-degree views from Independence Pass to Mt. Sopris and the surrounding mountains.
45081 & 45101 CO-82 - $51 million
This luxurious 15,000-square-foot home is located on 5.6 acres, just a few minutes from downtown Aspen. It's bordered by a national forest on two sides and offers both privacy and beautiful views through floor-to-ceiling windows. The home is an architectural masterpiece that includes five bedrooms, 10 bathrooms, a gourmet kitchen with top-of-the-line appliances, a home theater, an elevator, a spa, an idyllic pond, and all the latest in-home automation amenities.
132 & 150 Placer Lane - $44.5 million
This 12,111-square-foot home sits in one of Aspen's most desirable neighborhoods, Red Mountain, and offers unobstructed mountain views. The lovely home includes six bedrooms, eight bathrooms, and a large open floor plan for entertaining, all on 3.53 acres.
550 Aspen Alps Road - $50 million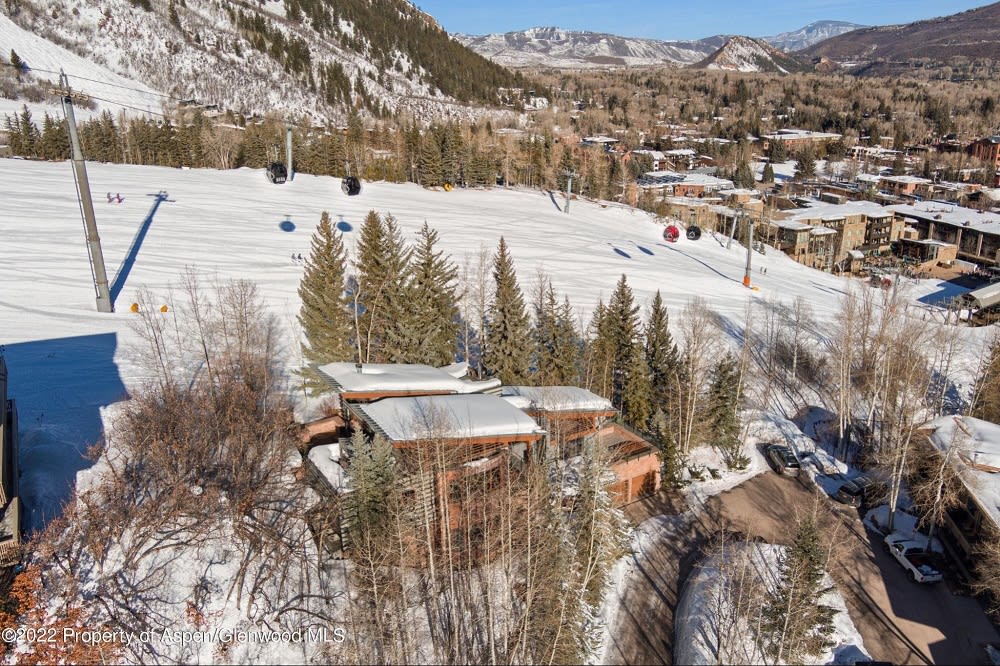 This 7,150-square-foot home is in a prime location in Aspen's downtown area and steps from ski trails and along Little Nell ski trail. The upscale home has four bedrooms, nine bathrooms, and magnificent mountain views. Aspen's top restaurants, shops, cafes, and nightlife are all within walking distance.
439 Pearl Court - $43 million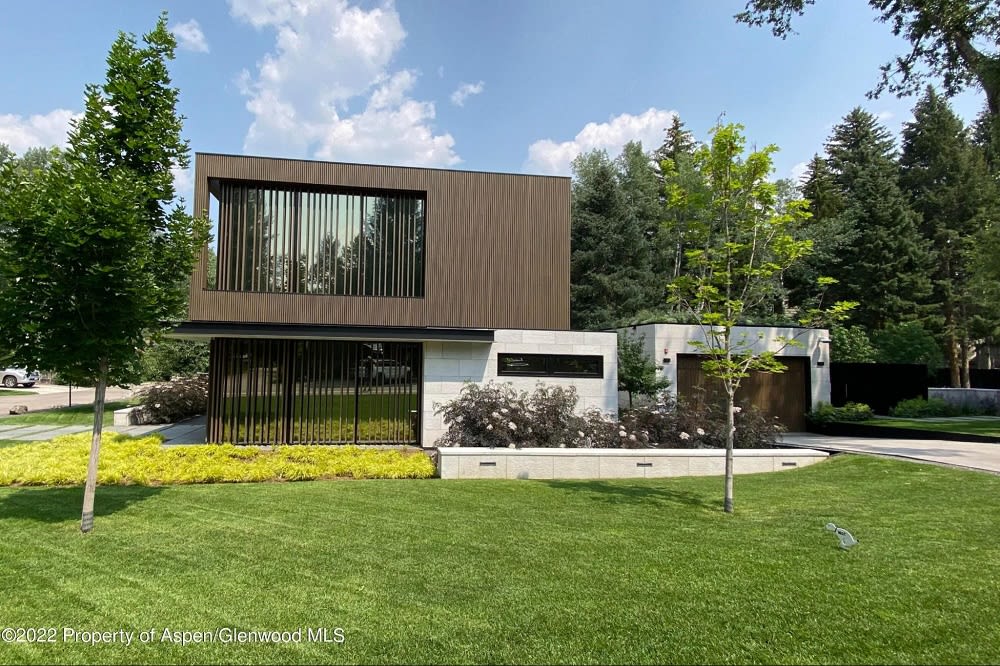 This striking and modern home is located in the highly coveted West End neighborhood, minutes from Aspen's downtown core. The 6,248-square-foot home has seven bedrooms, nine bathrooms, an elevator, and a 3-car garage. The property has both mountain views and convenient access to all the best restaurants, bars, and shops in downtown Aspen.
2137 Red Mountain Road - $40 million
This 19,536-square-foot home sits on nearly three acres of land and has stunning panoramic mountain views. The home has seven bedrooms, 11 bathrooms, a chef's kitchen, a wine cave, a full-size gym, and a 13-car garage. There's also a pool and a hot tub for relaxing after a long day on the slopes.
Find your own Aspen luxury home with Ksenia Tyutrina
There's no doubt that life in Aspen is nothing short of idyllic. From its breathtaking scenery and world-class amenities to its vibrant nightlife scene and year-round outdoor activities, this Rocky Mountain town has something for everyone. So, if you're thinking about making a move to Colorado, be sure to add Aspen to your list of potential places to call home. You won't be disappointed!
If you are thinking of buying Aspen real estate, reach out to
Ksenia Tyutrina
. She's an experienced realtor who can help you find your dream home in the breathtaking mountains of Aspen. Don't hesitate to contact Ksenia, as she can assist you in your search for
houses for sale in Aspen, Colorado
.