Are you finding yourself in the predicament of having to buy a new home while selling your current one? Are you worried about how you can navigate the intricacies of both real estate transactions so that they happen as timely as possible? Never fear! This cheatsheet can guide you through everything from pre-inspections and home appraisals to marketing and negotiating. Read on to find out how you buy and sell a home as efficiently as possible!
1. Do the preliminary work first
When you first make the decision that you are buying and selling a home at the same time, it can feel very overwhelming and stressful. Undoubtedly, you will wonder what you should do first. The first thing required is to take care of all the preliminary work in the buying and selling process. This means that you need to hire a home inspector and appraiser. You will also need to get approved for financing – if you plan on taking out a mortgage loan for the new home.
Get a pre-inspection
As a seller, home inspections are vital. By getting an inspection early, you will know your home's condition. In addition, you can determine if any repairs or even renovations are necessary. You can also use the inspection to ensure that your home satisfies all local and state codes, so it is durable and safe for the long haul.
Price it right
A home appraisal is an essential tool in determining the right price. You can find out what your home is worth – or the fair market value by getting a home appraisal. An experienced real estate agent will then compile a
Comparative Market Analysis
(CMA) and compare your home against three other similar luxury Aspen homes sold within the past three months. Using the results from the CMA, an experienced real estate agent can then recommend a price that is fair but also competitive so that it can attract many buyers!
Get approved for financing
Since you will be buying a new home, you will need to consider how you will pay for it. If you are planning on using the equity from your old home to pay for your new home, then you will need to consider taking out a
Home Equity Line of Credit
(HELOC). You can also get pre-approved for a
jumbo mortgage loan
to determine your budget for your next home. As for cash buyers, you should attain the Proof of Funds letter from your lending institution to assure sellers that you can purchase your new Aspen home!
2. Create a list of must-haves and non-negotiables
Knowing your budget is just one piece to finding your next home. Now, you need to figure out what size and type of home you want. Consider if you are planning on buying a bigger or smaller home. For example, do you need a home with square footage or an expansive lot to accommodate your growing family? Or, are you an empty nester wishing to buy a smaller home and enjoy the brilliant Aspen lifestyle? In addition to the type and size of the home, you need to consider what amenities you wish to have on your property, such as swimming pools, spas, firepits, outdoor kitchens, home gyms, and recreation rooms. When creating this list of must-haves, consider what you are willing to compromise. For example, while it might be helpful to compromise on the size of the home, you might be less inclined to compromise on the gorgeous panoramic mountain views. By knowing precisely what kind of home you would like to move into, an experienced real estate agent can then use the
Multiple Listing Service
(MLS) to search for homes for sale in Aspen, CO, that align with all these must-haves and non-negotiables!
3. Prep your home for staging
When buying and selling a home at the same time, time is usually of the essence. You want to sell your home quickly so you can start living the lifestyle of your dreams in your new home. The way to do that is by staging. When staging your home, you need to clean, declutter, and depersonalize to create a beautiful and versatile space that will attract many home buyers. These home buyers need to be able to visualize their future lives in your home. When walking through your Aspen home, buyers like to see the beautiful mountain or wooded views. In addition, buyers want to see the flickering fireplace, artsy decor on the walls, and energy-efficient appliances. Consider hiring a professional stager who can offer tips on how to stage your home so that you can sell quickly and for
25% more
!
4. Execute a marketing strategy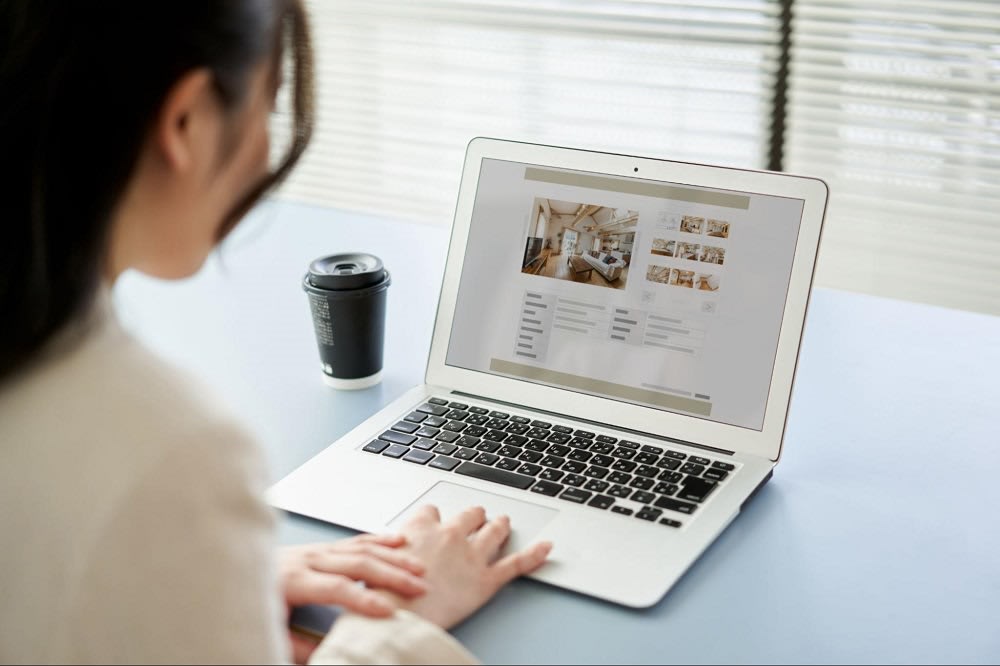 After staging, you need to consider how you will promote your Aspen home. There are many options, from creating single-property websites and social media pages to email campaigns and direct mailers. Since every luxury home is different, your marketing strategy will vary. The essential thing you need to do is to identify the target demographic. By knowing what type of buyer would be best suited for your Aspen home for sale, you can develop high-quality marketing materials that fit their needs. For example, if your home's target demographic is retired couples, you might consider using direct mailer campaigns and newspaper advertisements to reach these people. Or, if you feel that your home's features are too extensive, you might want to consider creating a single-property website to showcase high-quality videos and photos of the home. Consult your Aspen real estate agent, who can analyze your home and help you determine which marketing strategy would work best so that your home can reach the right buyers!
5. Close on both properties
If you have reached this step, you have probably found your dream Aspen home and the best buyers for your current one. You now have to close on both properties. As a buyer, you have to sign the purchase agreement. The finance company will then complete the underwriting and verification process if you are financing your new home with a mortgage loan. You also want to consider getting a home inspection done on your new home to ensure that it matches up with the seller's pre-inspection report. You can then do a final home walk-through to ensure everything is working properly and in the condition outlined in the contract. Once the financing is approved and you are satisfied, you can start moving into your new home!

As a seller, you don't have to attend the closing. However, you will have to sign the purchase agreement. Once the legal and financial paperwork goes through, you can proceed with the closing process and transfer the title to the new buyer!
Interested in buying or selling a home in Aspen, CO? Then, you need to schedule a consultation with experienced real estate agent
Ksenia Tyutrina
who can provide expert guidance on everything from the real estate market to innovative marketing strategies. Ksenia can help you find the perfect luxury home while selling your current one for top dollar!